Current Events
If you want to be a part of what we are doing here at Acton, we would love to have you. Beyond worship on Sunday mornings at 9:30, we play and serve throughout the week. Come when you can and serve where you are led. We look forward to getting to know you better.
---
Sunday Morning Worship - Sundays, 9:30am
There are currently two options for worship.
IN-PERSON WORSHIP HAS BEEN SUSPENDED PER OUR BISHOP
Join us in the parking lot and tune to 87.9.
Join us live on YouTube.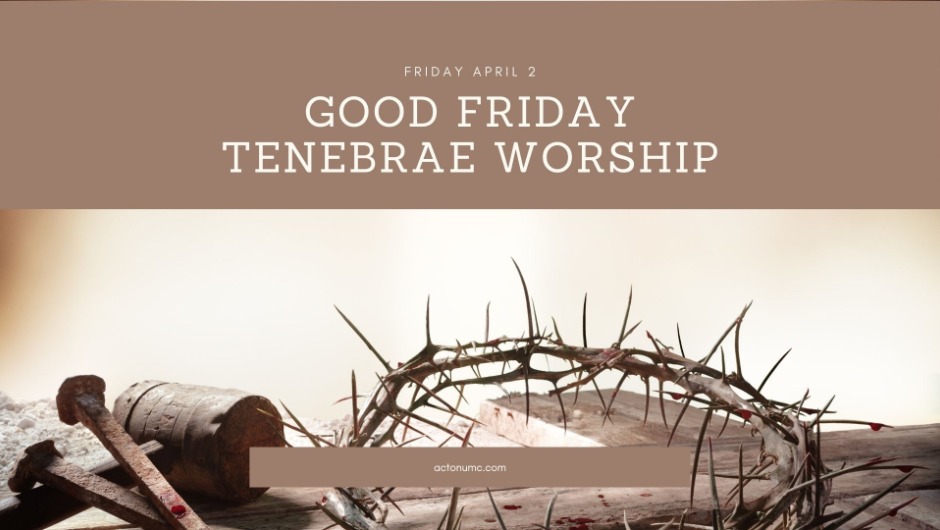 Good Friday Tenebrae Service - April 2
Join us on YouTube on Good Friday for a special Tenebrae service.
Youth Group - SUNDAYS, 5-6:00pm @AUMC
Our youth, ages 6-12 grade, are meeting now on Sunday evenings, 5-6:00, for a faith based lesson and lots of fellowship and fun. All are invited. For now, a meal will not be provided and they are meeting back at the Church. Call the office, or speak with Andy or Diane Crane if you have questions.
Reading Circle - March 29 - time and place TBA
Join the ladies as they discuss the book The Oysterville Sewing Circle by Susan Wings. The time and place of the gathering will be available closer to the date. Please contact Audrey Roberts if you have any questions.